July: The House of Spirits by Isabel Allende
The House of the Spirits, the unforgettable first novel that established Isabel Allende as one of the world's most gifted storytellers, brings to life the triumphs and tragedies of three generations of the Trueba family. The patriarch Esteban is a volatile, proud man whose voracious pursuit of political power is tempered only by his love for his delicate wife Clara, a woman with a mystical connection to the spirit world. When their daughter Blanca embarks on a forbidden love affair in defiance of her implacable father, the result is an unexpected gift to Esteban: his adored granddaughter Alba, a beautiful and strong-willed child who will lead her family and her country into a revolutionary future.
One of the most important novels of the twentieth century, The House of the Spirits is an enthralling epic that spans decades and lives, weaving the personal and the political into a universal story of love, magic, and fate.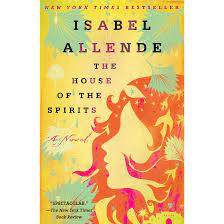 August: Norwegian Wood by Haruki Murakami
Toru, a serious young college student in Tokyo, is devoted to Naoko, a beautiful and introspective young woman, but their mutual passion is marked by the tragic death of their best friend years before. As Naoko retreats further into her own world, Toru finds himself drawn to a fiercely independent and sexually liberated young woman.
A magnificent coming-of-age story steeped in nostalgia, Norwegian Wood blends the music, the mood, and the ethos that were the sixties with a young man's hopeless and heroic first love.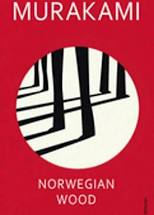 September: Their Eyes Were Watching God by Zora Neale Hurston
One of the most important and enduring books of the twentieth century, Their Eyes Were Watching God brings to life a Southern love story with the wit and pathos found only in the writing of Zora Neale Hurston. Out of print for almost thirty years—due largely to initial audiences' rejection of its strong black female protagonist—Hurston's classic has since its 1978 reissue become perhaps the most widely read and highly acclaimed novel in the canon of African-American literature.
October: Gone Girl by Gillian Flynn
On a warm summer morning in North Carthage, Missouri, it is Nick and Amy Dunne's fifth wedding anniversary. Presents are being wrapped and reservations are being made when Nick's clever and beautiful wife disappears. Husband-of-the-Year Nick isn't doing himself any favors with cringe-worthy daydreams about the slope and shape of his wife's head, but passages from Amy's diary reveal the alpha-girl perfectionist could have put anyone dangerously on edge. Under mounting pressure from the police and the media—as well as Amy's fiercely doting parents—the town golden boy parades an endless series of lies, deceits, and inappropriate behavior. Nick is oddly evasive, and he's definitely bitter—but is he really a killer?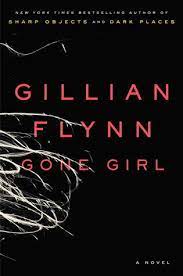 November: Children of Blood and Bone
Zélie Adebola remembers when the soil of Orïsha hummed with magic. Burners ignited flames, Tiders beckoned waves, and Zélie's Reaper mother summoned forth souls.
But everything changed the night magic disappeared. Under the orders of a ruthless king, maji were killed, leaving Zélie without a mother and her people without hope.
Now Zélie has one chance to bring back magic and strike against the monarchy. With the help of a rogue princess, Zélie must outwit and outrun the crown prince, who is hell-bent on eradicating magic for good.
Danger lurks in Orïsha, where snow leoponaires prowl and vengeful spirits wait in the waters. Yet the greatest danger may be Zélie herself as she struggles to control her powers and her growing feelings for an enemy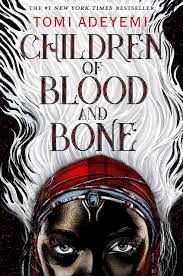 December: How to Get Filthy Rich in Rising Asia by Mohsin Hamid
His first two novels established Mohsin Hamid as a radically inventive storyteller with his finger on the world's pulse. How to Get Filthy Rich in Rising Asia meets that reputation—and exceeds it. The astonishing and riveting tale of a man's journey from impoverished rural boy to corporate tycoon, it steals its shape from the business self-help books devoured by ambitious youths all over "rising Asia." It follows its nameless hero to the sprawling metropolis where he begins to amass an empire built on that most fluid, and increasingly scarce, of goods: water. Yet his heart remains set on something else, on the pretty girl whose star rises along with his, their paths crossing and recrossing, a lifelong affair sparked and snuffed and sparked again by the forces that careen their fates along.
How to Get Filthy Rich in Rising Asia is a striking slice of contemporary life at a time of crushing upheaval. Romantic without being sentimental, political without being didactic, and spiritual without being religious, it brings an unflinching gaze to the violence and hope it depicts. And it creates two unforgettable characters who find moments of transcendent intimacy in the midst of shattering change.