Memorial Day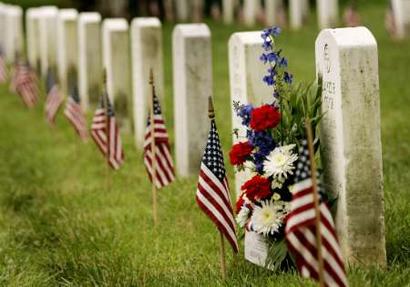 With Memorial Day right around the corner, a little Memorial Day history seems in order. Memorial Day was originally called Decoration Day. Decoration Day was borne out of a desire to honor those who had lost their lives in the Civil War. The Civil War claimed so many lives, it required the establishment of the country's first national cemeteries. Decoration Day was first designated by General John Logan, the national commander of the Grand Army of the Republic. May 30th 1868 was chosen in part because it wasn't the anniversary of any particular battle.
New York was the first state to officially recognize the holiday in 1873. By 1890 the holiday was recognized by all of the northern states. The South honored their dead on a separate day until after World War I, when Memorial Day changed to include honoring Americans who had fallen fighting in any war, not just the Civil War. It is now observed in almost every state on the last Monday in May with Congressional passage of the National Holiday Act of 1971.
During the first national celebration at Arlington National Cemetery 5,000 participants helped decorate the graves of more than 20,000 Union and Confederate soldiers who were buried there. Former Union General and sitting Ohio Congressman James Garfield – who went on to become the 20th President of the United States, addressed those in attendance on that first Decoration Day.
"We do not know one promise these men made, one pledge they gave, one word they spoke; but we do know they summed up and perfected, by one supreme act, the highest virtues of men and citizens. For love of country they accepted death, and thus resolved all doubts, and made immortal their patriotism and their virtue."
- James A. Garfield
May 30, 1868 Arlington National Cemetery
The Closest Thing to a Time Machine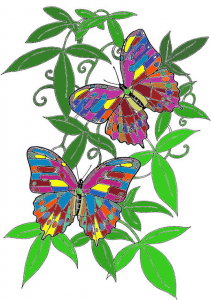 You should know by now that your public library is about more than books. We don't have a time machine… yet, but we do have a variety of resources to help you reconnect with your inner child. What better way than coloring to be transported back to the stress free days of childhood? There are lots of benefits to coloring. Coloring involves both logic (left brain) and creativity (right brain), so while you're unwinding, you're also exercising your vision, coordination and fine motor skills. In a daily routine dominated by cell phones and social networks, it is increasingly difficult to be "in the moment." Coloring can help you unplug. Coloring is a great way to unwind and focus on what is in front of you. Did we mention that it's fun too?
Did You Know?
Mayday, Mayday, Mayday. Are you familiar with this distress call? It is the voice equivalent to the Morse code SOS (save our ship) distress signal. Mayday has nothing to do with the month of May however. It is derived from the French venez m'aider, meaning "come help me." Now you know.
Quote of the Month
"When I saw you I fell in love, and you smiled because you knew." ― William Shakespeare's Hamlet, Act II, Scene II.