International Children's Book Day!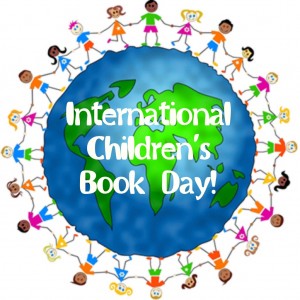 Saturday, April 2nd is International Children's Book Day! The event is sponsored by the International Board on Books for Young People. It was founded in 1967 to help inspire children all over the world to read. April 2nd was chosen to mark this day because it is the birthday of Hans Christian Anderson. Anderson is the author of many famous children's stories, including The Little Mermaid, Thumbelina, The Ugly Duckling, Peter Rabbit, and the Princess and the Pea, just to name a few. Sadly, Hans Christian Anderson's childhood was anything but idyllic. He grew up in abject poverty. His father was a poor shoemaker who died when Hans was a young boy. His mother was an alcoholic; he never married or had children of his own. The author of more than 160 fairy-tales, he also wrote novels and plays. He will always be remembered though for his children's stories.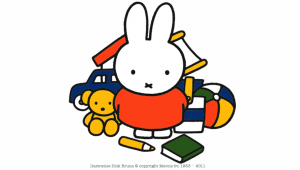 It seems appropriate this month to share with you three titles recommended to us from friends around the globe. Nijntje is a series of books popular in the Netherlands, and is recommended to us by friends Otto (age 3) and Hannah (age 7). The name is a shortening of the diminutive konijntje, or "little rabbit." It was created by Dick Bruna, and is known in the United States as Miffy. The series includes such titles as Miffy and the New Baby, Miffy's Garden and Miffy at the Zoo
Our other recommendations come to us from Alicia in Paiporta Valencia in Spain. Alicia says, A Room of One's Own by Virginia Woolf is a must. Published in 1929, it is actually an extended essay taken from various lectures that Woolf gave in 1928. It's not a young children's story by any means, but is great reading for young adults, and it provides great insight into the role and plight of women through the ages. Alicia's second recommendation is Don Quixote by Miguel de Cervantes (1547-1616). Don Quixote is a middle-aged gentleman from the region of La Mancha in central Spain. Obsessed with the chivalrous ideals touted in books he has read, he decides to take up his lance and sword to defend the helpless and destroy the wicked. The book takes us along on his adventures as he sets out on his mission.
Did You Know?
What's something that is often heard, but seldom seen? Why spring peepers of course. Spring peepers are small frogs that grow less than an inch and a half long. They can be tan or gray or dark brown, but they all have a dark "X" on their backs. Spring Peepers also have large toe pads for gripping plants when they climb. Though rarely seen, they are often heard in early Spring. They breed from March to June, and as early as March you can hear male spring peepers calling for mates.
Quote of the Month
"Books are the quietest and most constant of friends; they are the most accessible and wisest of counselors, and the most patient of teachers." ― Charles William Eliot