On Your Mark, Get Set… READ!
Spring Happenings at Your Library!
The Closest Thing to a Time Machine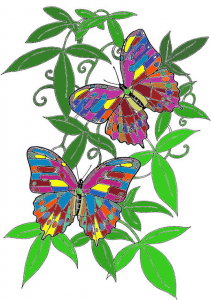 You should know by now that your public library is about more than books. We don't have a time machine… yet, but we do have a variety of resources to help you reconnect with your inner child. What better way than coloring to be transported back to the stress free days of childhood? There are lots of benefits to coloring. Coloring involves both logic (left brain) and creativity (right brain), so while you're unwinding, you're also exercising your vision, coordination and fine motor skills. In a daily routine dominated by cell phones and social networks, it is increasingly difficult to be "in the moment." Coloring can help you unplug. Coloring is a great way to unwind and focus on what is in front of you. Did we mention that it's fun too?
Did You Know?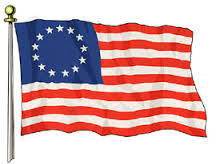 The Continental Congress adopted the Flag of the United States on June 14, 1777. The Continental Congress resolved that the flag of the United States be thirteen stripes, alternate red and white; that the union be thirteen stars, white in a blue field, representing a new constellation. Flag Day is believed to have first originated in 1885. BJ Cigrand, a schoolteacher, arranged for the pupils in the Fredonia, Wisconsin Public School to observe June 14th as Flag Birthday.
Quote of the Month
"Summertime is always the best of what might be." Charles Bowden