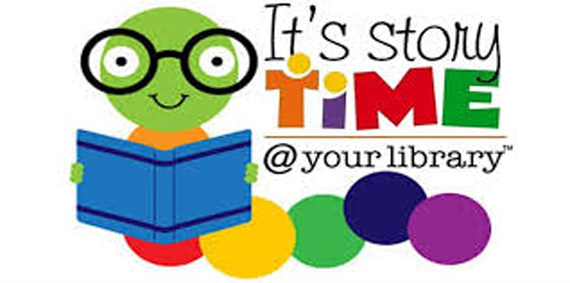 Preschool Story Hour is held every Wednesday at 10:30! Children will enjoy a great story, a snack and some crafts.
Prattsburgh NY, Library Director Opening
The Prattsburg Free Library has an opening for the position of Library Director on January 1st, 2018. The Prattsburg Free Library is nestled in New York's Finger Lakes area. Just 10 minutes from Keuka Lake and 40 Minutes from Corning, NY, we serve a community of over 2000 people.
If you are a high energy person with excellent interpersonal skills, including supervision, management and delegation skills, you may be the person our library is looking for. While an associate's degree or a 4 year degree is preferred, candidates with relevant experience will be considered. Can you work closely with Friends of the Library and instill excitement about our vision, as well as the importance of their support?
A major prerequisite is tech proficiency including search,
circulation, social networks, cloud, mobile technology, knowledge of software and applications such as Excel, etc. Do you have experience with grant writing? Are you able to manage using excellent organizational skills?
Although we are a small library, we are a progressive Board. We are dedicated to serving our rural community with exciting services.
If interested, mail resume to: kathtony@empacc.net, with the
subject line: Director Search
Application deadline ends when position is filled.
Location: Prattsburgh, NY
Title: Library director
Job type: Part time 30+ hours
$12 to $16 per hour
LIBRARY HOURS OF OPERATION!
Sundays and Mondays: Closed
Tuesdays: 12:00 p.m.- 8:00 p.m.
Wednesdays: 10:00 a.m. – 6:00 p.m.
Thursdays: 12:00 p.m. – 8:00 p.m.
Fridays: 12:00 p.m. – 6:00 p.m.
Saturdays: 10:00 a.m. – 2:00 p.m.
Keep checking back for more updates!
New books are on the shelves!
New movies are here!
-Guardians of the Galaxy Vol. 2
-Zookeeper's Wife
-My Cousin Rachel
-Wolverine
-Fate of the Furious
-Baywatch
-Bambi
-Nightmare Before Christmas
-Beetlejuice
-Halloweentown 1 & 2
-UP
-Boss Baby
-Captain Underpants The First Epic Movie
-Diary of a Wimpy Kid: The Long Haul
-House of Cards Season 1
-Game of Thrones Season 2 & 3
Prattsburg Free Library Budget Vote Results: Yes: 121, No: 75
NEW BOOKS ARE HERE!
Our latest order of books are in and ready to be checked out!  We have new adult books, YA books (including the popular Legend series and Cinder series), as well as the Ranger's Apprentice series, and the Island, Everest, and Titanic series by Gordon Korman, which have been a favorite of elementary and middle school aged boys and girls for many years.
Budget Update:
The Prattsburg Free Library Budget Informational Meeting will be held Tuesday, August 1st at 7:00 p.m. at the library. The vote will take place on Tuesday, August 8th from noon to 8:00 p.m.
Budget Information
There will be a library budget forum open to all at the library on August 1st, details will be posted soon. The budget vote is set for August 8th. We have posted a lot of information regarding the revised budget here: Prattsburg Free Library Budget Information
2017 Summer Reading Program
Knowing how busy it can be during the summer and that it may be difficult for some parents to bring their kids in for the regular summer reading hours, I thought I would also give the option of a virtual Summer Reading Program. What this means is that a child could take part in the program but not have to physically attend the afternoon sessions. They would still read at home and log their reading, but they could come in when it's convenient to get their log books checked and possibly take part in some of the smaller activities. If anyone is interested, please let me know! I want to reach as many kids as possible and keep them reading over the summer break!
2017 Summer Reading Program
Magician Cris Johnson will be performing his "Build a Better World" magic show as a kick-off for our "Building a Better World" Summer Reading Program. All community members are invted to attend. Registration for the program for students who were in Grades K-6 this past school year will take place before and after the show. Hope to see you all there!
 New books are in and on the shelves!  These are just a few of the titles we have on the shelves, ready to be checked out.  Stop in and check them out!


Our lending rules policy was updated last year but I wanted to make sure that everyone knew what this new policy entailed.  The following is a list of how long items may be checked out.

New Books                                                 14 days
Fiction                                                         21 days
Non-Fiction                                                 21 days
Audio Books                                               21 days
Inter-library Loan                                        variable
Rotating Collection Books                         21 days
DVD's                                                             7 days
Music CD's                                                  14 days
I want to stress that DVD's must be returned within 7 days, and each day they are overdue you will be charged $1.00.  If you cannot return it within this time frame, you can renew in person, by phone, or on the StarCat online system and avoid any overdue fines.  And please remember that you can always leave us a message during our closed hours to renew items and we will backdate it to the day before. Thanks!

Just a reminder that the library has Preschool Story Hour every Wednesday from 10:30-11:30! This is a great way to get your ever-changing toddlers ready for reading.  According to Kids Health (2017), "Reading aloud to your preschooler is a great way to encourage learning development and to help prepare your child for independent reading down the line."  To read more, go to https://kidshealth.org/en/parents/reading-preschool.html.  This is also a great social-emotional development time too, helping the little ones develop the social skills needed to help them build healthy relationships in Kindergarten.  And it gives the adults time to meet other parents and caregivers in the community and network with them while the little ones are playing and listening to a story. I hope to see you Thursday mornings!
First Santa, Now Ryan Ruff From WETM!
Ryan Ruff from WETM Channel 18 in Elmira came out to the library to get the scoop on Santa's visit. You can see his story here: WETM
Santa Visited the Library!
Santa Claus visited the library some time late Christmas Eve! A webcam that was being tested inadvertently caught Santa delivering gifts under the library's Christmas tree. We will be opening the presents when we return from our holiday break on Tuesday. Believe!