Research Tools for Scholars of All Ages
Did you know your library card provides you with access to more than a dozen academic databases? Best of all there is something for scholars of every age.
Kids InfoBits
is designed especially for students in kindergarten through fifth grade. Another tool for younger students is
eLibrary Elementary
, it's a general reference database designed specifically to engage and guide young students. Older students will find the
National Newspaper Index
and the
Literary Reference Center
to be of great value. The complete list of databases can be found on the Southern Tier Library Systems website:
here
.
Put Google Scholar to Work This School Year
Google Scholar doesn't get a lot of hype, but it's a powerful tool.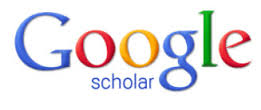 Google Scholar is a customized search engine and tool built primarily for students. With Scholar you can search journals, save sources to a personal library and get citations. Citations are available in MLA, APA and Chicago formats. Both title and content can be searched, even when the content is only available to subscribers. You may even find information residing in one of the Southern Tier Library System's many databases. In addition to searching journal articles, you can save articles to your own personal library, you can set up alerts so that you are notified when there are new results for a specific search term, read through case law, and get quick citations too. Take some time to get familiar with Google Scholar, you'll be glad you did. You can access Google Scholar at http://www.scholar.google.com
Summer Happenings at Your Library!
Did You Know?
Ever wonder why eggs are sold by the dozen? The reason dates back to the Romans arrival in England. Under a system that came to be known as English units, which was a combination of old Anglo-Saxon and Roman systems of measurement, eggs were sold by the dozen. Their system was similar to ours. In our currency ten pennies are equal to a dime. In their system, twelve pennies were equal to one shilling. Back then, the English would sell eggs for a penny each or sell a dozen eggs for one shilling. The system persisted in the American colonies and continued after the revolution, becoming part of the system known as U.S. customary units. Now you know.
Quote of the Month
"If it could only be like this always – always summer, always alone, the fruit always ripe and Aloysius in a good temper…" ― Evelyn Waugh, Brideshead Revisited