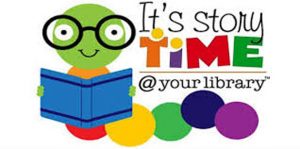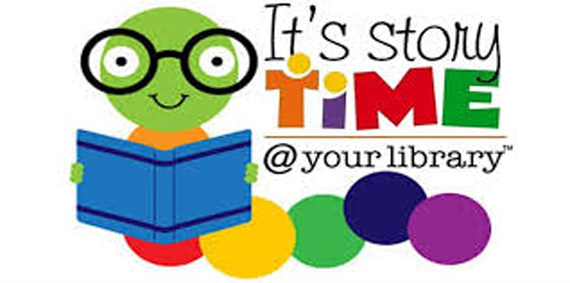 Just a reminder that the library has Preschool Story Hour every Thursday from 9:30-10:30!  This is a great way to get your ever-changing toddlers ready for reading.  According to Kids Health (2017), "Reading aloud to your preschooler is a great way to encourage learning development and to help prepare your child for independent reading down the line."  To read more, go to https://kidshealth.org/en/parents/reading-preschool.html.  And I hope to see you Thursday mornings!
A Message From Our New Director
Hello! I thought that since I have taken over as the new Library Director as of January 1st, I should introduce myself. My name is Beth Staff and I received my MLIS from Drexel University in September of 2016 and my Masters in Education in School Library from Mansfield University in 2013. I'm very excited to take over the position from Karen Scott, who retired in December after four years of dedicated service. I understand the importance of the public library in a small community like Prattsburgh, as I grew up in a similar small community not too far away in Bloomfield, NY. Previously I worked as a school librarian at Romulus Central School in grades K-12, and look forward to bringing what I learned there to the children and young adults in Prattsburgh. I currently live in Penn Yan and enjoy volunteering at the Humane Society of Yates County, reading (not too shocking), and traveling.
I have met a few of the library's patrons and look forward to meeting many more over the next few weeks. My main goals at this point are to meet the people of Prattsburgh and to learn about their personal and community needs. Please do not hesitate to contact me if you have any questions or suggestions…I love patron feedback!
And Happy New Year!
First Santa, Now Ryan Ruff From WETM!
Ryan Ruff from WETM Channel 18 in Elmira came out to the library to get the scoop on Santa's visit. You can see his story here:
WETM
Santa Visited the Library!
Santa Claus visited the library some time late Christmas Eve! A webcam that was being tested inadvertently caught Santa delivering gifts under the library's Christmas tree. We will be opening the presents when we return from our holiday break on Tuesday. Believe!
Reading Readiness Program
If you have a preschool child interested in reading, bring them to the library's reading readiness program each Thursday morning from 9:30 – 10:30. Most young readers enjoy the format of playing with the toys we keep there. Once everyone is there, we proceed to a story, a small craft and a snack. This is great social-emotional development time too. Meet other mothers in the community and network with them while the little ones are playing and listening to a story. Borrow books for all of you, bring them back the next week, and everyone goes away with a smile!
It's Time to Start Knitting Again!
With summer behind us, the knitting group starts meeting again this Saturday, October 8th. If you have an interest in knitting, the library is the place to be. It doesn't matter if you're new to the craft or if you've been doing it for years, everyone is welcome to join. If you want to learn how, someone will be there to get you started. If you have some experience, please bring your current project. The knitting group meets every 2nd and 4th Saturday at the library beginning at 10:30.
Did you know?
The first country to declare war on Japan in response to the attack on Pearl Harbor was Canada. The United States declared war the next day.
Quote of the Month
"For it is good to be children sometimes, and never better than at Christmas, when its mighty Founder was a child Himself."
― Charles Dickens, A Christmas Carol
Share on Facebook