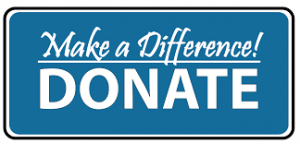 The Prattsburg Free Library is a small association library serving Prattsburg and the surrounding communities.  The library's mission is to provide exceptional resources and activities for our community that engage, entertain, inform, and inspire.
Your donation to the library allows us to keep our doors open and our services and resources free for all.
Book Donations
The library accepts most books, used or new. However, at this time we are not accepting paperbacks unless they are in like new condition. We are also not in need of textbooks at this time. We examine each book to determine if it belongs in our collection, or into our ongoing book sale. All donations made to the Prattsburg Free Library are tax-deductible.
Monetary Donations
Monetary donations are always appreciated. These are used for programs, maintenance, utilities, and purchases of various necessities.
Memorial Gifts
It's been said everyone dies twice, once when they pass and again when they're forgotten. Secure a loved one's legacy with a memorial gift to the library. Donations made in honor of a loved one are used to purchase books and support programs. We will work with donors who wish to recognize an honoree to determine an appropriate form of recognition on a case-by-case basis.
Bequests & Endowments
Public libraries, like all non-profit organizations, are at the mercy of the ever-changing economy and political whims. We weather lean times with the help of generous estate endowments and bequests. Our benefactors are honored in perpetuity with a framed photograph displayed prominently in the library. Please consider remembering us in your will.
Thank you for your generous financial support. Every donation makes a difference!